Not Your Ordinary Boat
The Suprema 27 is not your ordinary fishing boat. It's a culmination of years of R&D and input from the most respected fishing professionals and guides. The Suprema 27 takes center console fishing boat design to a new level in performance, fishing features, comforts and style.
Suprema 27 is the perfect size for offshore and long-range adventures. It's easily trailerable and maneuverable making it suitable for fishing friends and families, and charter fishing operations. The Suprema 27 is designed and built for harsh saltwater environments. The Suprema 27 is very economical to operate.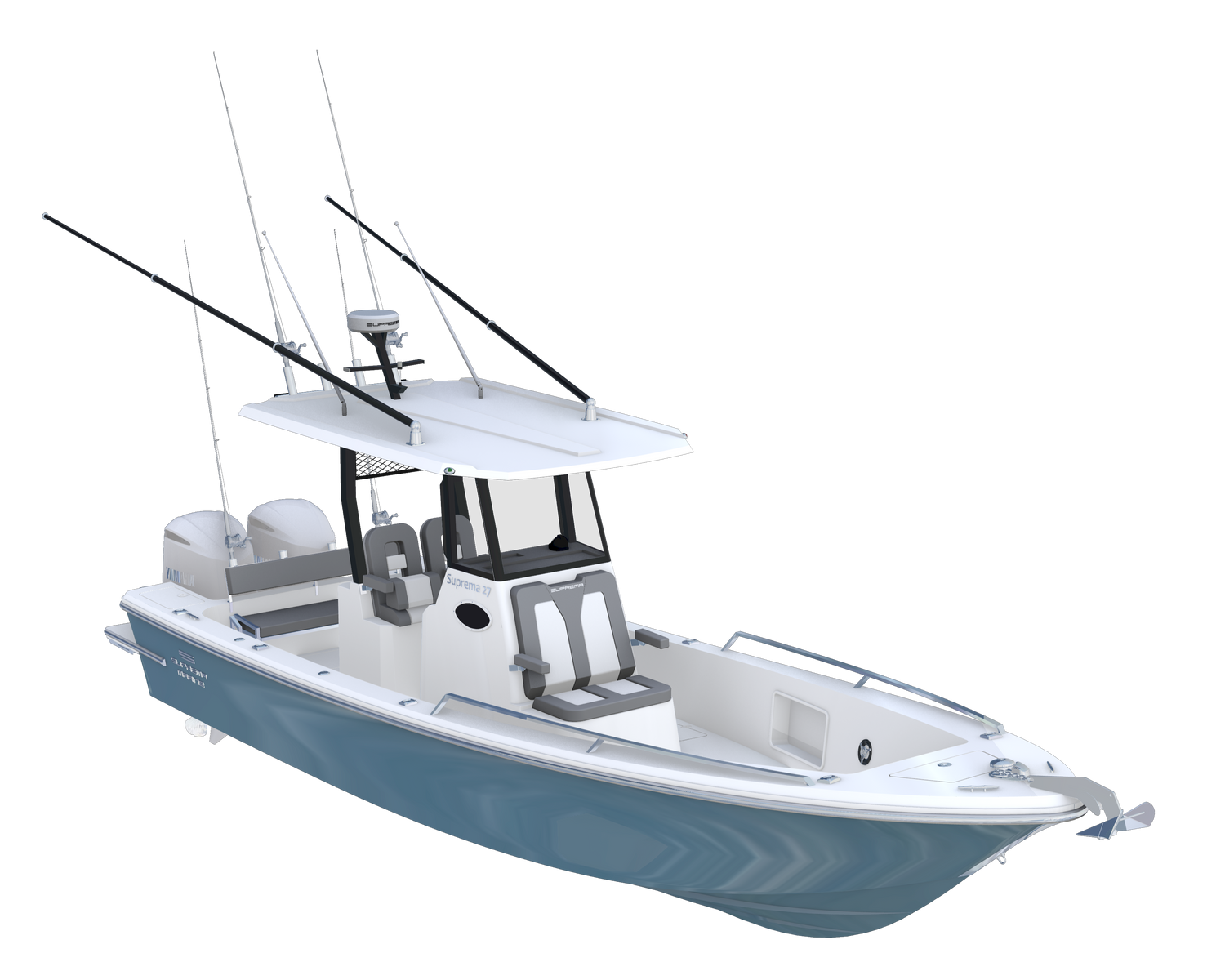 Open Deck
The Open Deck variant offers a more spacious experience within the deck of the SM27. Perfect for those seeking modularity within the space. A perfect fit for those looking to use said space for utlity and sport fishing needs.
Explore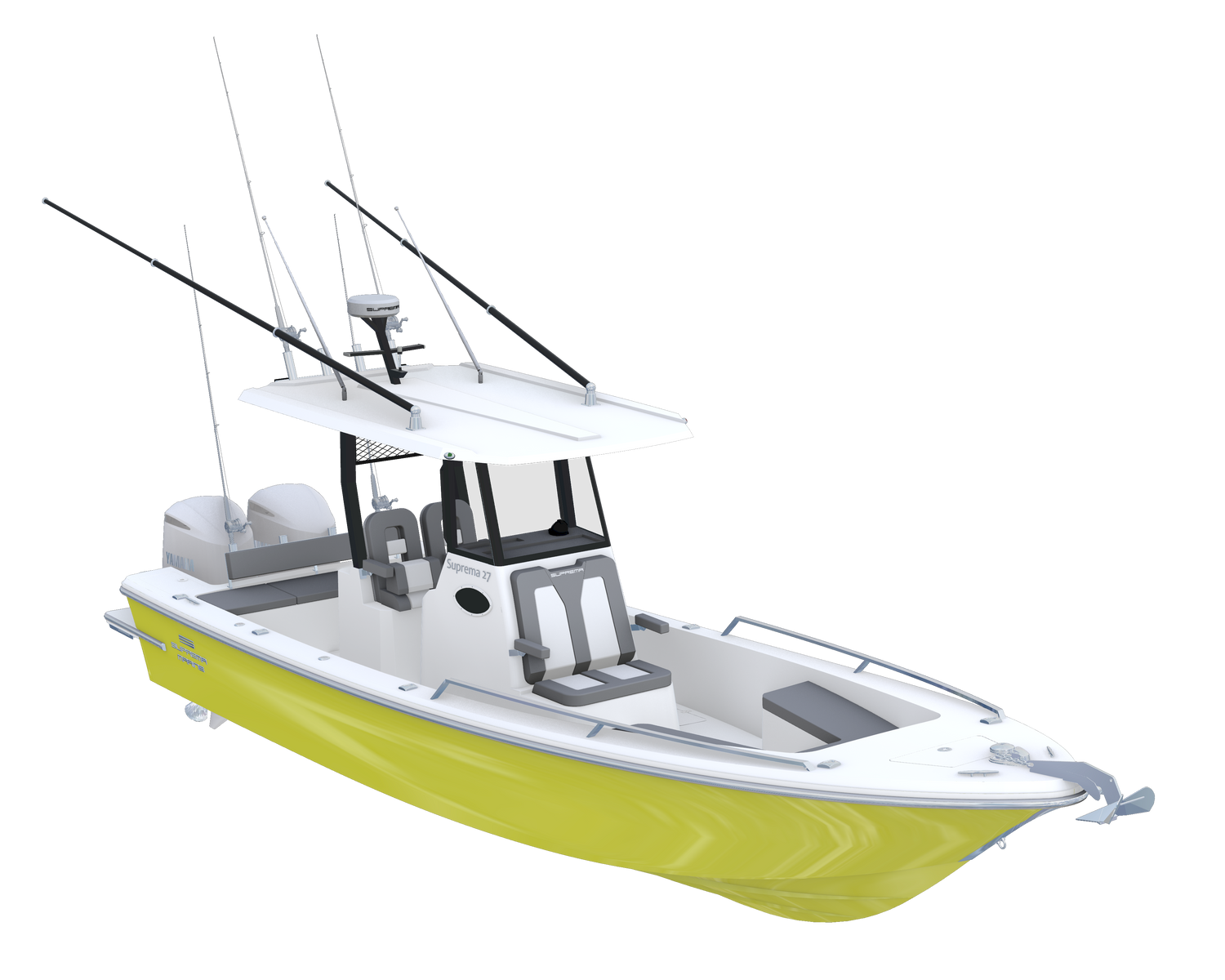 Seater Deck
The Seater Deck variant offers a pleasant experience for those seeking a comfortable and pleasureable experience. With more storage options, an Aft back seat & a complete U-seating at the bow, the Seater Deck variant fills every purpose of a family friendly fishing trip, or a comfortable offshore gathering with friends.
Explore
Explore the Suprema 27 Models