Regular price
Sale price
37,000 BHD
Unit price
per
Sale
Sold out
The Suprema 36 Military Transport Boat is the epitome of troop deployment excellence, offering a sophisticated blend of strength, versatility, and reliability. Designed to meet the demands of modern military operations, this military-grade vessel provides a seamless and secure solution for transporting troops and equipment across waterways.
With its robust construction and advanced engineering, the Suprema 36 ensures smooth navigation through various terrains, from open seas to inland water bodies. Its spacious and strategically designed deck accommodates a substantial number of troops, allowing for swift embarkation and disembarkation during critical missions.
View full details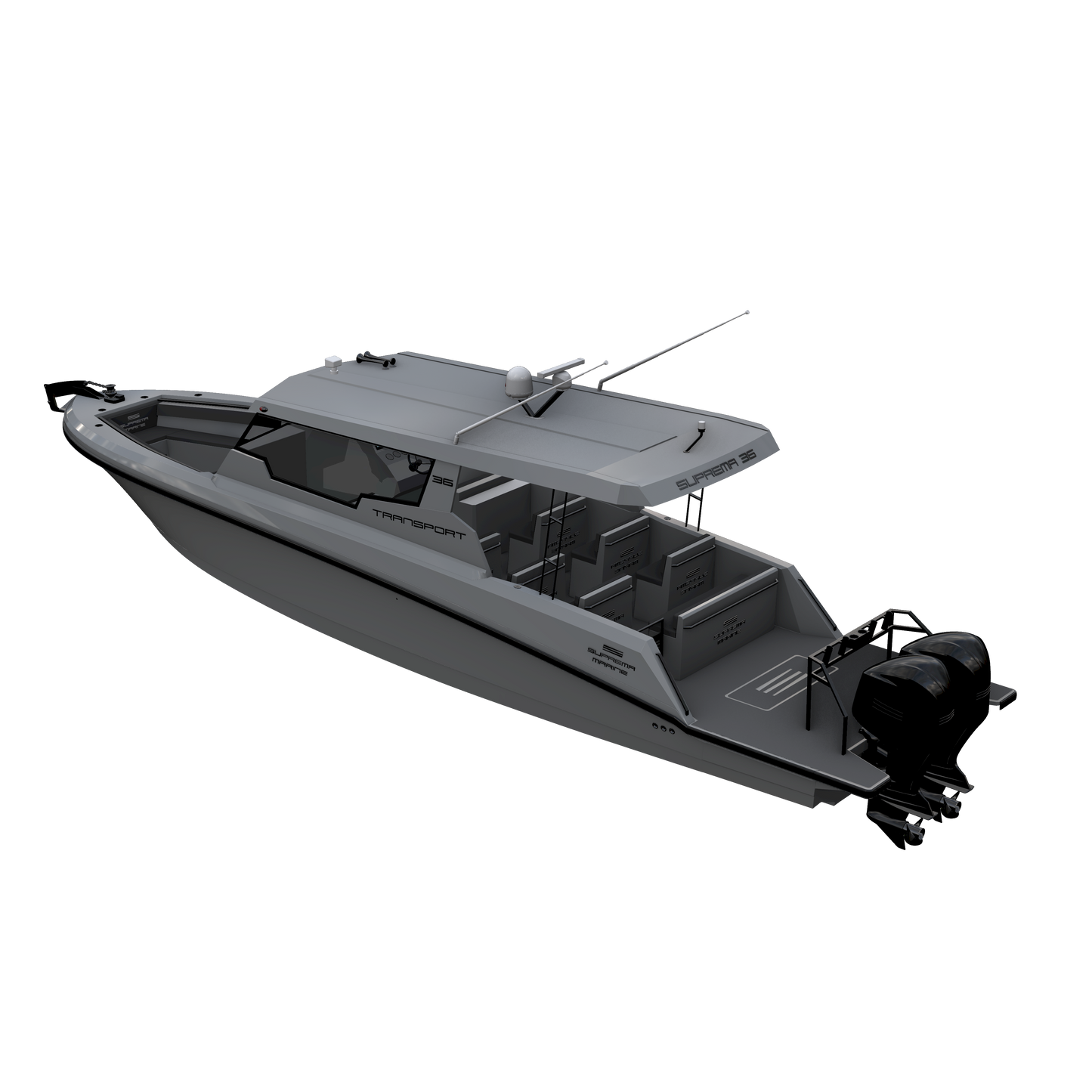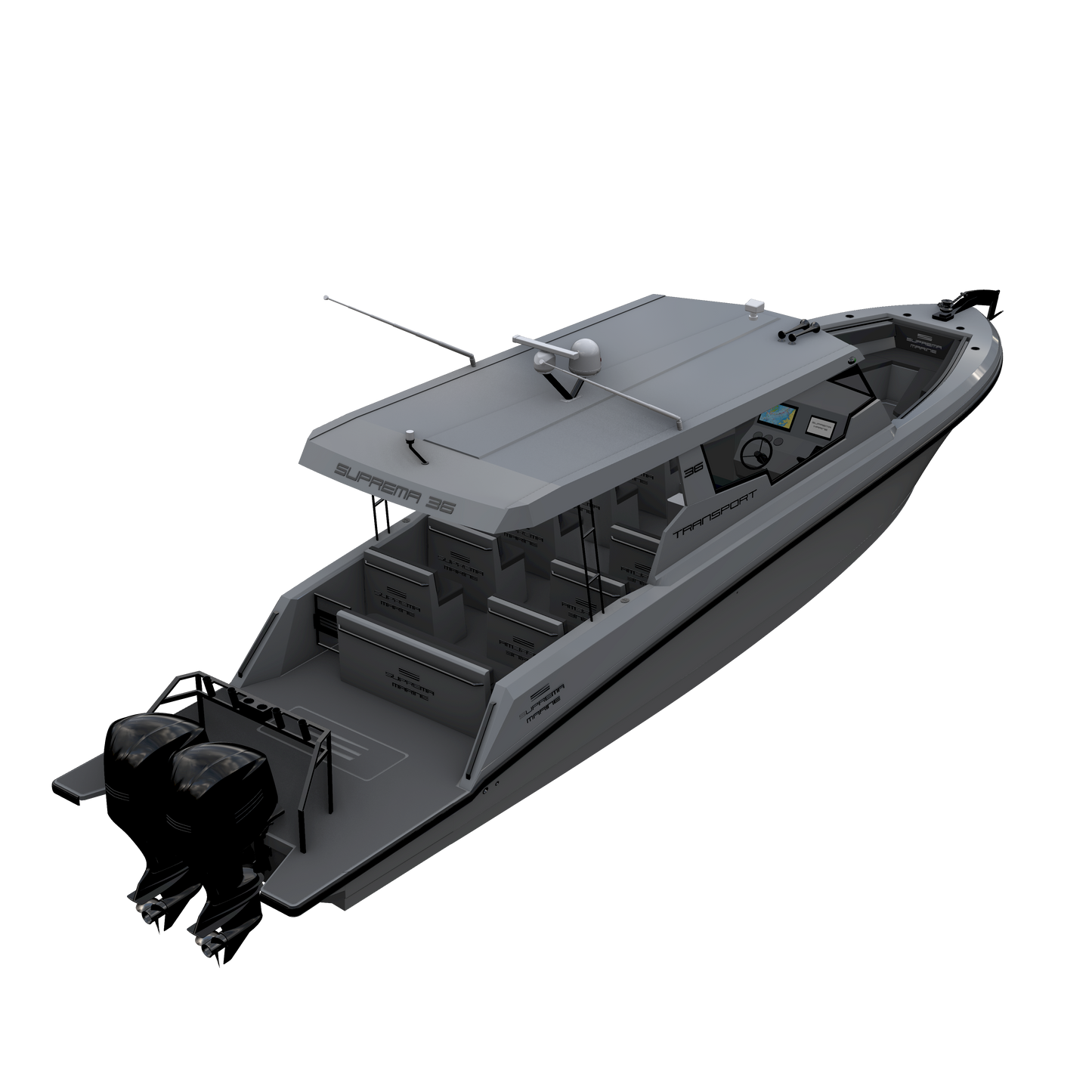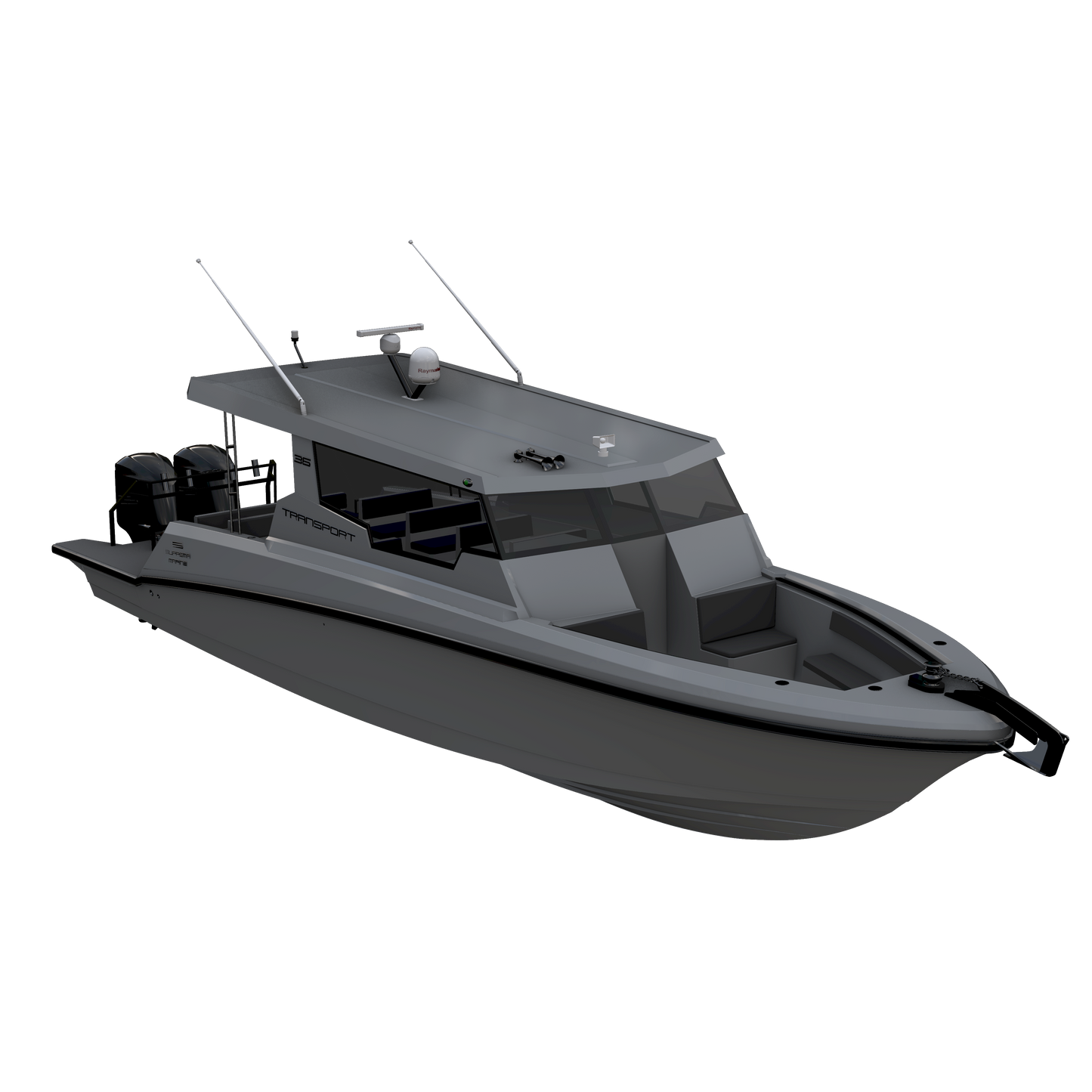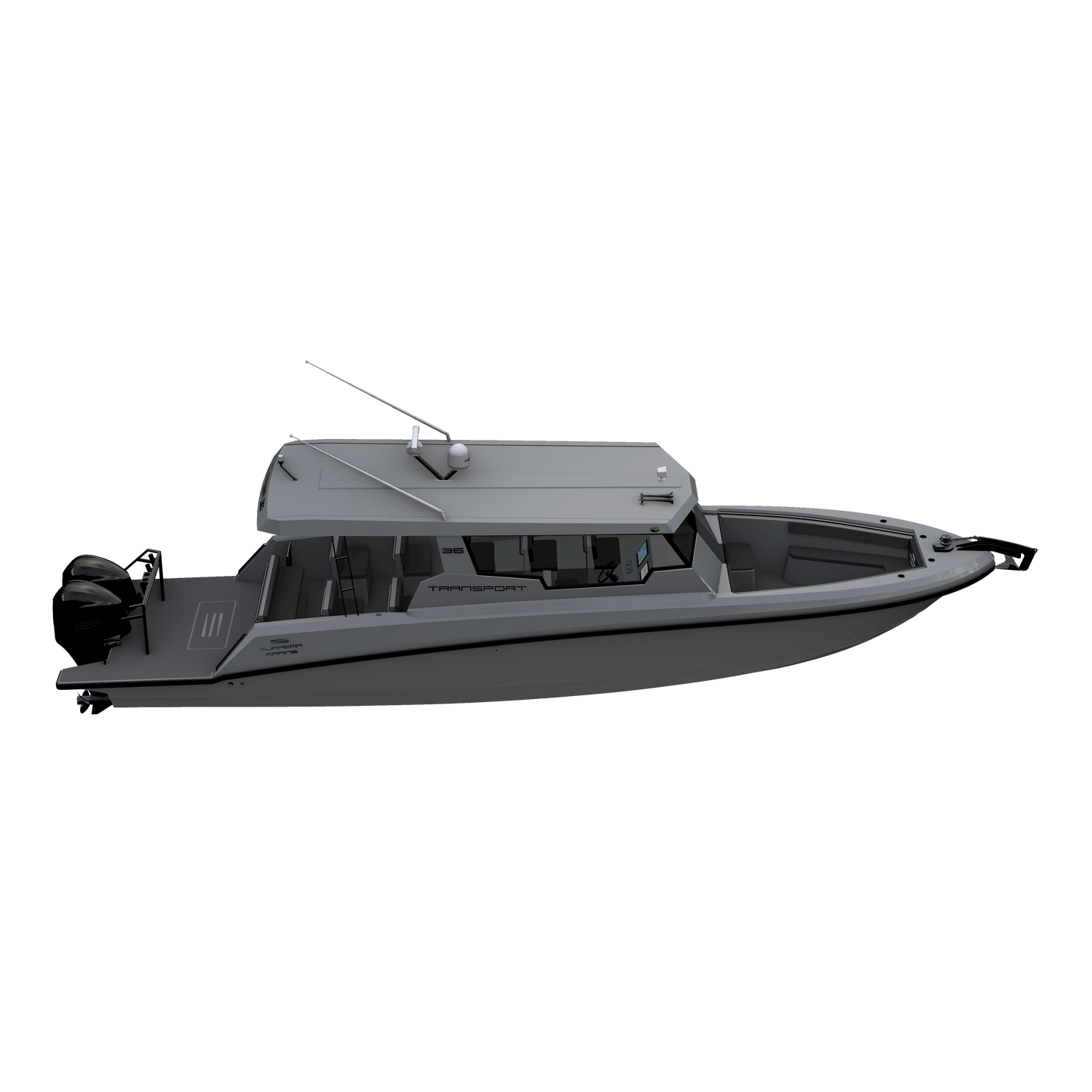 Disclaimer: It's conceivable that not all configurations, choices, accessories, or colors are displayed. Some pictures and 3D models can show extra equipment. Choices and features could change at any time without prior warning. Before making a purchase, check with Suprema Marine to see if all accessories, choices, and equipment are available.
Components and Osmosis

We warrant the first retail client that the general construction, (excluding fair wear & tear) of each watercraft purchased through an authorized distributor or directly from us, will be free from defects in materials and workmanship for 1 year from the date of delivery to the authorized distributor, or in case of direct purchase from us, from the date of delivery to you. Read more

Hull Structure

We warrant you that the hull of each watercraft will be free from structural defects in materials and workmanship for four years from the date of delivery to the authorized distributor, or in case of direct purchase from us, from the date of delivery to you. Read more